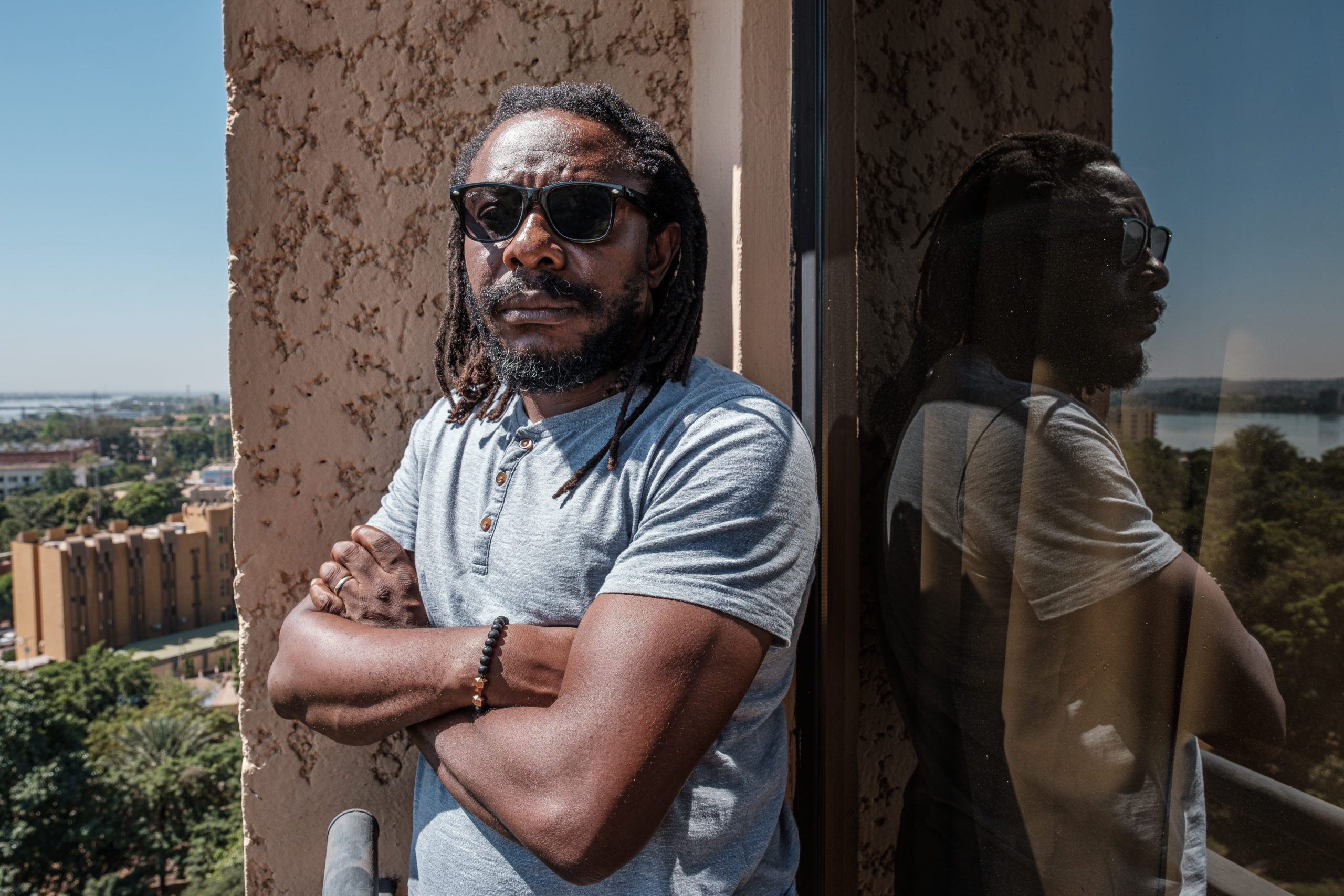 One cannot exhaustively and informatively review the history of contemporary Nigerian photography without frequently returning to the name Uche James Iroha (B.1972, Enugu). Since 1999, Uche's ideology, activities and support for younger photographers, have paved the way for the flourishing of Nigerian photography in no small measure.
Yet the temperament, attitude and principles he brought to photography preceded him. Before Uche was another hero of Nigerian art: Chief James Iroha, his late father. He was popularly known as the creator of one of the longest-running sitcoms in the history of Nigeria, The New Masquerade. Created to help bring some solace and comic relief to the survivors of the Nigeria-Biafra war, the sitcom would outdo itself to become a foundational source of societal consciousnesses for many of those born in the 80s – the first batch of millennials who came of age at the turn of the 21st century.
Thus it is no surprise that when Uche encountered photography in the late 90s, he could not but regard it as a potent tool for social commentary.
In this conversation with Emeka Okereke, Uche James Iroha – in his usual manner of illustrating lofty concepts with correlated anecdotes – expands on his life, his convictions, motivations, and naturally, how photography acts as a conduit.
Given that the conversation took place in Bamako, in 2019, during the 12th Bamako photography encounters, he recalls the indelible impact the photography festival had on him and his colleagues when, at the invitation of Akinbode Akinbiyi, they participated in the 2nd edition in 2001. The 2001 Bamako outing eventually led to the founding of one of the foremost photography collectives in Africa, Depth Of Field.
This podcast gives an up-close glimpse of a visual artist, thinker and activist who stands, however unobtrusively, at the hinge of history and continues to work for it. It is an ode to one of his catchiest lines: "history is not absent-minded".
This Episode is backed by Goethe Institut Munich.