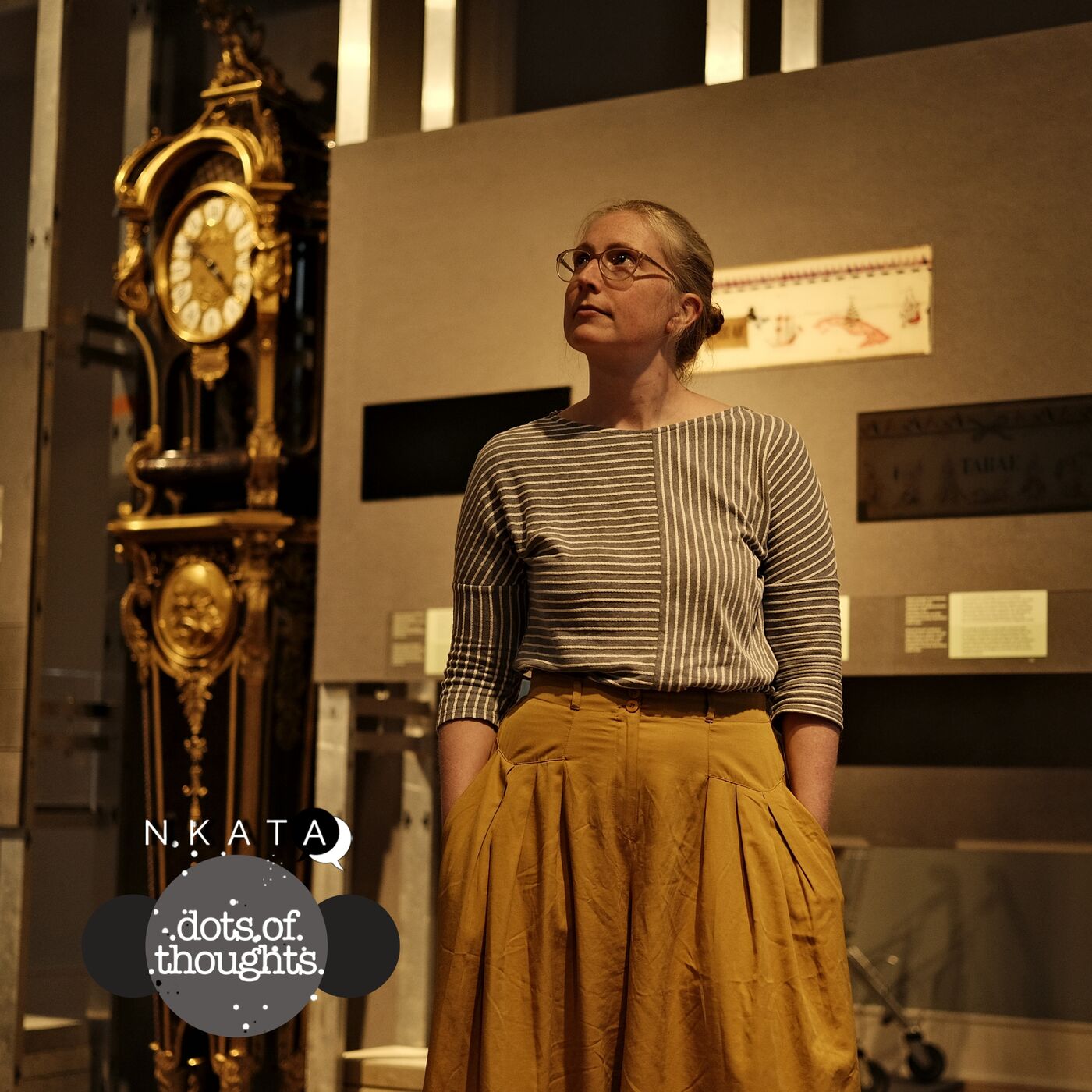 This episode was inspired by my participation in the exhibition "Prussian Palaces. Colonial Histories", taking place at the Schloss Charlottenburg Berlin.
My guest, Carolin Alff, one of the exhibition's curators, guides us through the thoughts that inform the exhibition's making. We discuss the mystery of two statues, their damaged state, a testament to the inaccessible vignette shrouding Germany's deplorable colonial past.  The statue in question was the subject of my audiovisual intervention called "Tracing Presence(s)… of Place, Body, Time."
It is important to note that the relevance of this exhibition is not only in its attempt to reminisce about the past but also in how it asks pertinent questions about how the country and its people come to terms with the extent to which their past continues to inform their present where it has to do with white privilege and Western hegemony.
We delve into the curatorial process and the complex decisions made behind the scenes of this exhibition. According to the organisers,  the aim was not only to showcase artefacts but to create a safe space for dialogue where history can be reimagined and considered from new perspectives.  Yet I ask: to what extent does the need to create a "safe space" come in the way of creating a space of new knowledge that offers an occasion for genuine self-reflection rather than a "glossing over" or latent gloating?
With Carolin, we traverse the tricky territory of sensitive terminologies and challenging historical contexts, recognising the need for a transparent conversation that respects the histories of injustices and violence attached to these relics.
Join us as we grapple with the past, confront uncomfortable truths, and underscore the importance of understanding history to shape a better present and future. This episode should inspire you to visit the exhibition from the 4th of July to the 31st of October, 2023.
Thank you for listening. Follow Nkata Podcast Station on Instagram @nkatapodcast and Twitter.
See the website for extensive materials: nkatapodcast.com