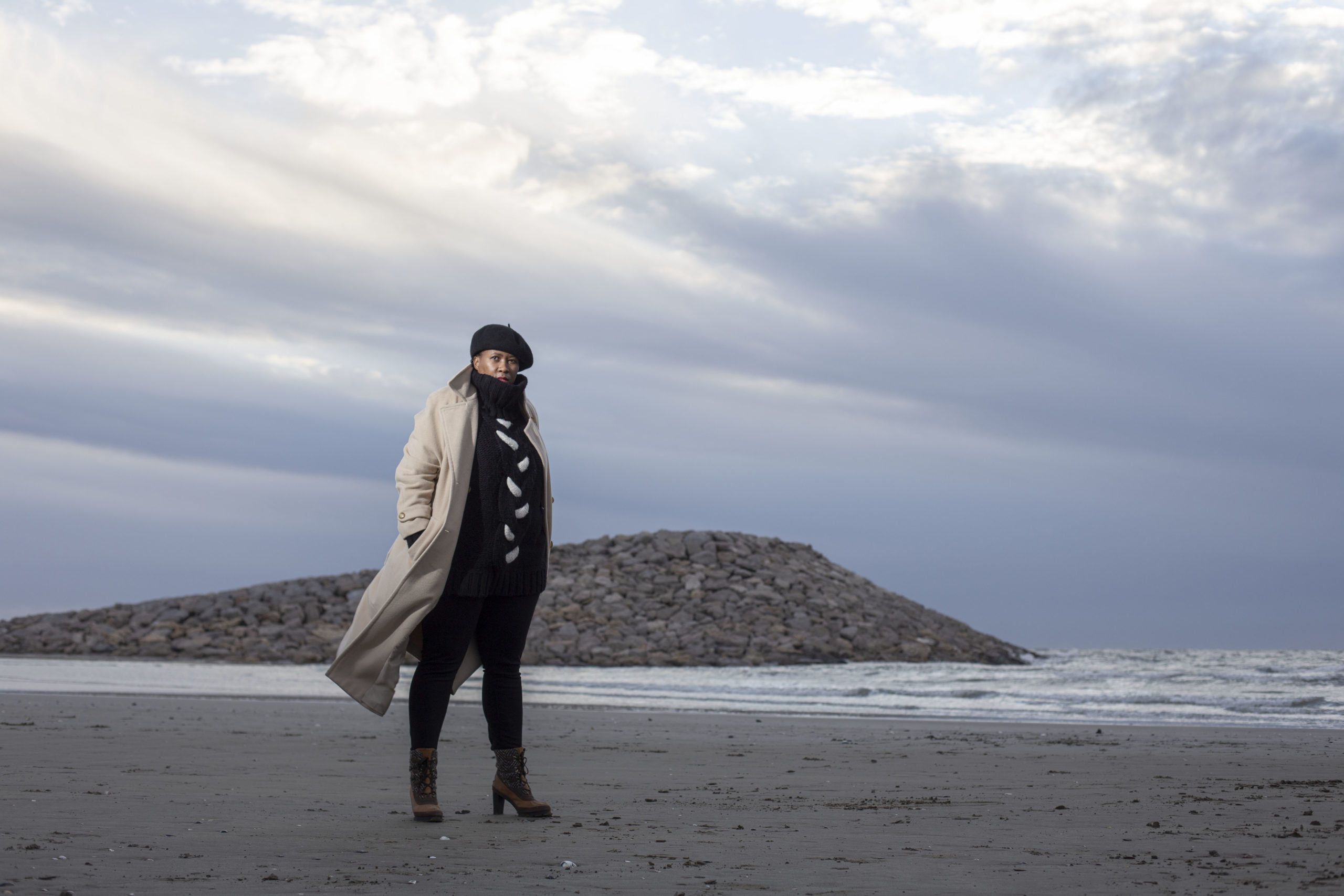 Nontsikelelo Veleko (b. 1977) is a South African photographer most notably recognised for her depiction of black identity, urbanisation and fashion in post-apartheid South Africa. Veleko studied photography at the Market Theatre Photo Workshop(1999–2004).
In 2006, her photographs were part of the group exhibition, Snap Judgments: New Positions in Contemporary African Photography, at the International Center of Photography (ICP) in New York; curated by Okwui Enwezor. There, the bold and lively portraits depicting South Africa street style from her series "Beauty is in the Eye of the Beholder" attracted a great deal of attention, shifting previous perceptions of Africa as a whole on an international scale. Alongside this, Veleko has also implemented clothing 'to deliberately challenge assumptions of identity based on appearances and historical background'.
Veleko's work presents a strong statement of a younger generation that is loud, self-expressive and daring; a collection of youth she strongly relates to. Such sentiments are evident in the photographs resulting from what she considers to be a 'collaborative process'.
For the 5th episode of Nkata, Emeka Okereke travelled to meet with Veleko in Nîmes, in the South of France, where she is currently based. Their conversation starts with the recollection of some precursory events foundational to her journey as an artist.
She speaks of how her father prepared her mind from an earlier age, and by that gave her a sense of independence so rare for young girls/women at the time. How photographing graffiti on the streets of Johannesburg in the early 2000s; going to Switzerland for her first-ever residency program inspired her to turn towards street/urban fashion as would later be seen in her one of her most prominent bodies of work.
She illustrates her response to the stimuli of street imagery in a succinct recount of a certain photograph she made: A graffiti on the streets of Johannesburg reads "I am not afraid". However, the "A" of the "Afraid" was cracked. I found that interesting. Because I thought to myself: that's how I am, a woman, with a camera, alone, photographing on the street of Johannesburg. I affirm that I am not afraid, yet there is a crack somewhere: I am afraid.
The conversation settles on her arrival in France, and subsequently Nîmes, a small but ancient city in the South of France. How with her presence, and in collaboration with good friends and colleagues, she has begun the work of opening the small town to African photography starting with her home country South Africa.
She takes Emeka Okereke through the streets of Nimes while discussing new bodies of work, projects and prospects stemming from reinvigorated energy after a long career pause.
There are *timestamps in the podcast to help the listener navigate parts of the conversation. If you enjoyed the conversation, pay it forward by sharing it with those in your network. Also, consider rating the program on any of your favourite podcast platform.
* Timestamps are only vague estimates that serve as a rough guideline
All photos of Nontsikelelo by Nicolas Sahuc.