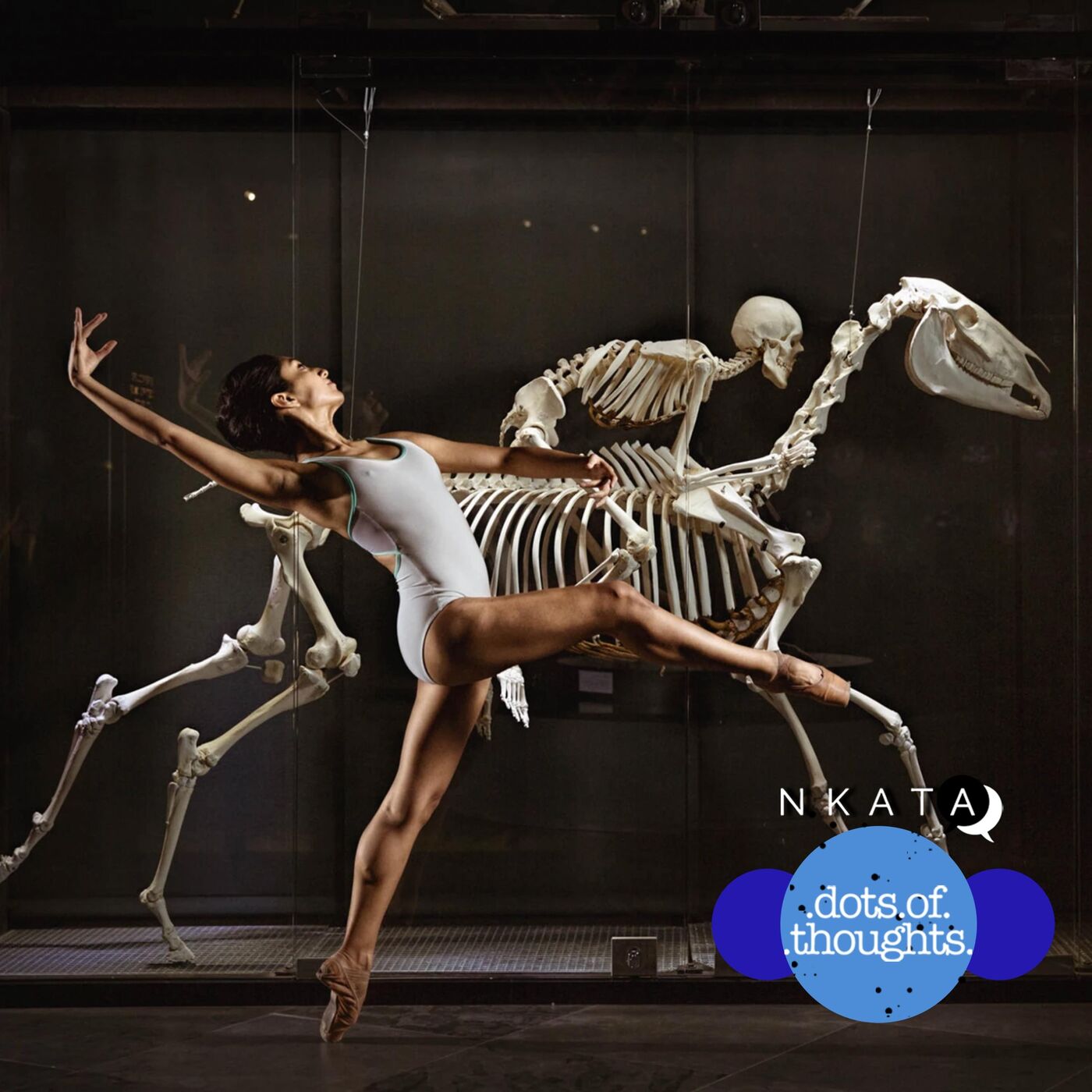 In this episode of Dots of Thoughts, I am in conversation with Diana Mora. She is a ballet dancer. Her inclination to dance started from as early as the age of six, when she first watched Swan Lake. Supported by her mother, she studied and completed ballet dancing at the National Academy in her home country Bolivia. Dance became the incentive for her movement and consequent self-unravelling from then on. Finally, she moved to France to pursue her dreams as a ballet dancer. In the podcast, she takes us through the nature of the conflict she fought through in relation to her body.
"In France, I realised that Dance was not just ballet for me."
Diana Mora's is not an archetypal ballet-dance body. In France, she was shocked to realise that ballet has less to do with Dance and more with the objectification and stratification of bodies. The technicalities required to conform one's body into a form fit for ballet dancing is stretched to the point where the body is a tool with no soul. And as with every tool, value is ensured by separating the efficient from inefficient, with little room for acknowledging and valorising difference.
Since then, it has been a hard-fought journey towards reconciling the pulsating resolve to dance with the disparity of her atypical body type. This journey is also one of many border-crossings whereby, for every delimitation, self-unravelling paradoxes ensue.
Diana lives and works in Berlin today. In her first Instagram post of the year, she put forward a succinct recapitulation of her relationship with her body. It read like a manifesto for taking back one's body from the clutches of colonialism and refocusing it on the necessary work of making a home we carry with us.
– Emeka Okereke
Host: Emeka Okereke
Guest: Diana Mora
Cover Photo: Haze Kware (HKVisuals)
Production: Nkata Podcast Station/Atelier E.K Okereke
Support the show (https://www.patreon.com/nkatapodcast)