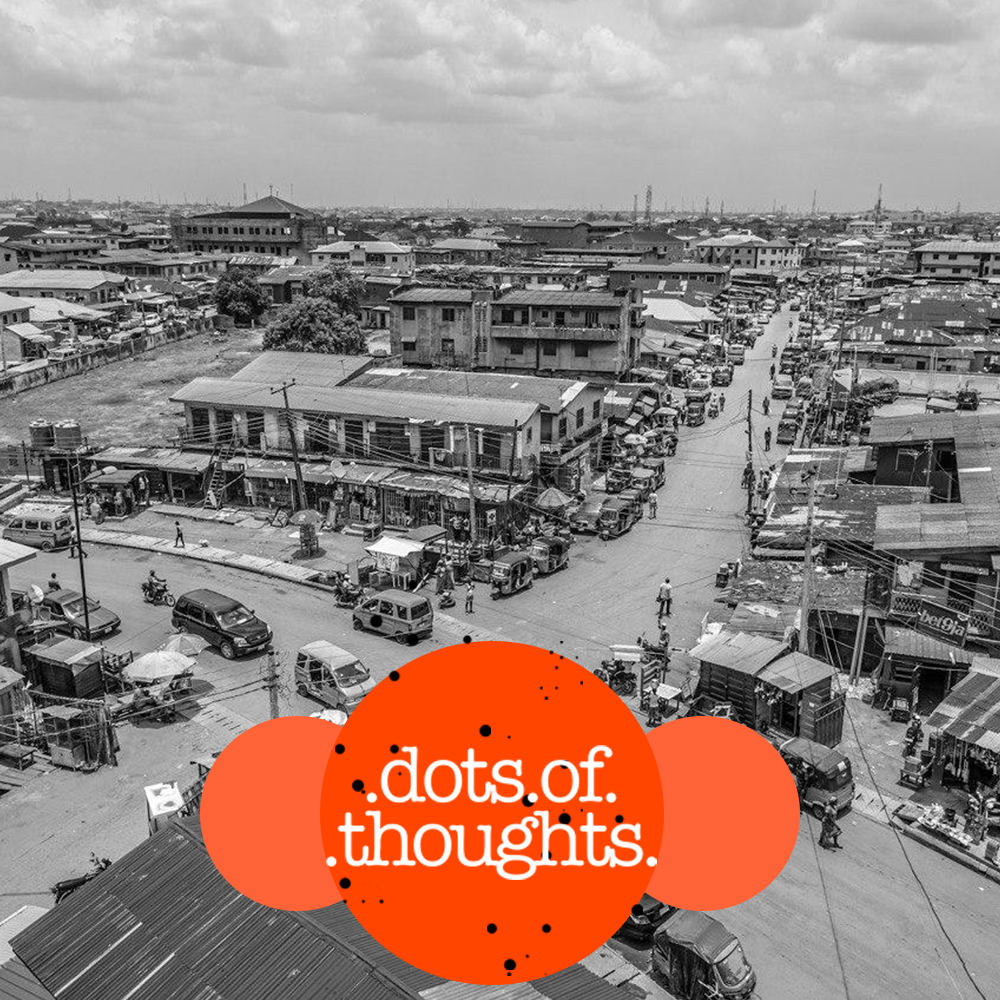 Features: Innocent Ekejiuba /Oladimeji Olasoju /Ade Bantu (Lagos, Nigeria)
Host: Emeka Okereke (Berlin, Germany).
Episode two of DoT is an extension of thoughts explored in episode one. This time, Emeka Okereke connects with Innocent Ekejiuba and Oladimeji Olasoju, in Bariga Lagos – Nigeria. They conversed about the state of things with regards to the present situation. They offered remarkable views, garnished with pointed anecdotes (contradictions, grey areas, "politricks"), of how the everyday person of Lagos, and specifically, Bariga are dealing with the realities imposed on them by the lockdown.
"Many people consider themselves as part of the "Essential Services" category because, essentially, that's what they are to their family and loved ones", Innocent inferred. While Oladimeji pointed out that no one has yet received any welfare benefits from the government, he was quick to note that the situation has encouraged acts of sharing, kindness, generosity and togetherness amongst neighbours. The masses, churches, and the private sector – not the government – are the real mitigators of this crisis.
The entire episode is backdropped by "Disrupt the Program", the new single from the Nigerian band, Bantu, led by the Nigerian-German musician, Ade Bantu. The song is a vehement rebuke of the government – calling out its ineptitude and abject disregard for the plight of the masses while imploring the people to do more than be social media protesters.
Ade would further expand on the motivation behind the realisation of the song; why he chose to make its video in Bariga; the urgency from which this song, brimming with a Fela-Kuti intensity, emanated.
What do you make of the different points raised in the conversation?
Leave a comment on the episode in your preferred platform of listening. Selected comments will be addressed in subsequent episodes.