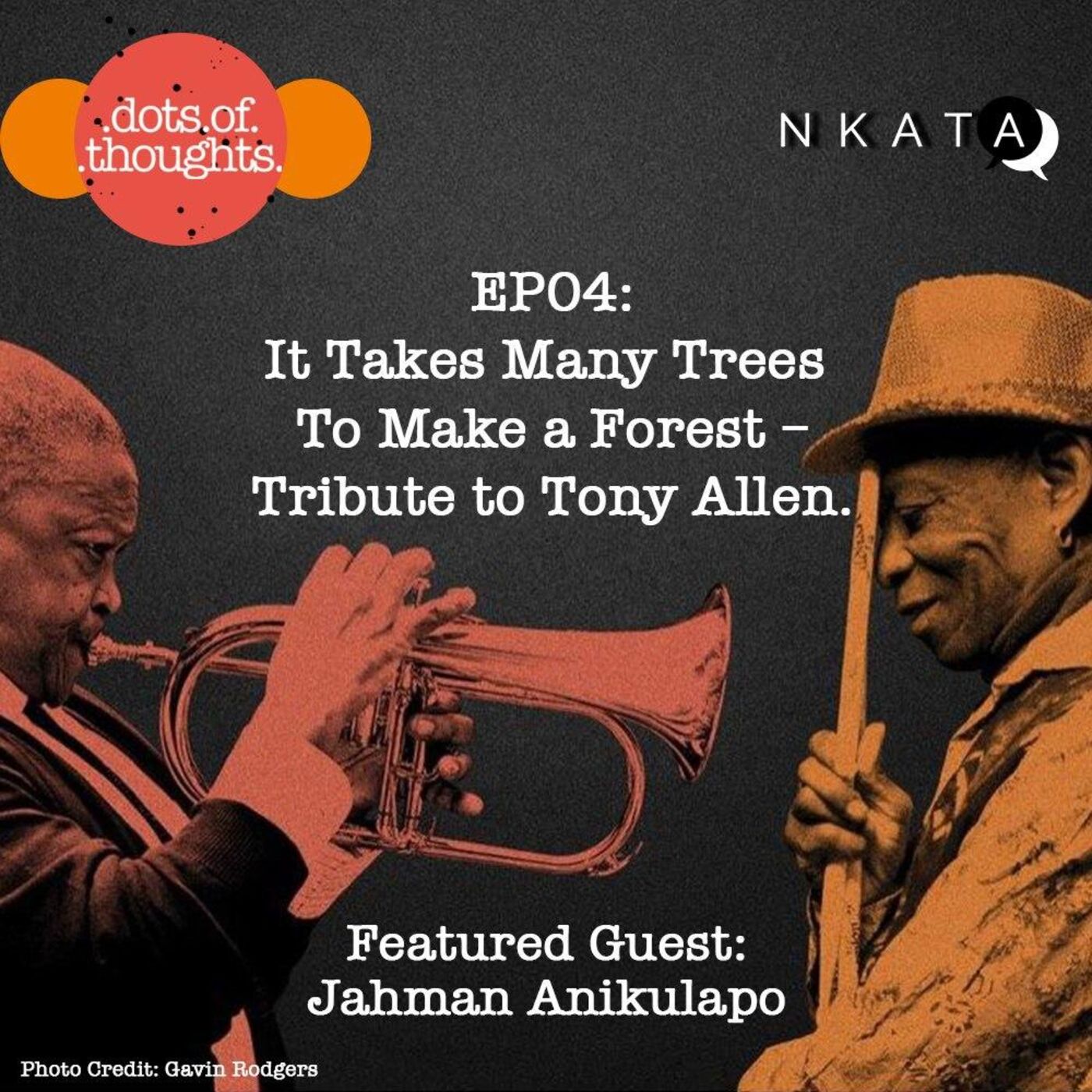 To dedicate a conversation to Tony Allen is to recall the rich history of African Music, unsurpassed wit and creative ingenuity, needful rebellion, activism and truly African artistic inventions and languages through that very melodious, harmonious, rhythmic, soul-soothing art form called music.
Much of Africa's temperament, sense of community, sharing, family, humanity and spirituality has been captured and indeed preserved in music. But it didn't stay static. If anything, it travelled at the same pace, if not more, as every slave ship that left the continent to cross the Trans-Atlantic ocean in the 16th century. It preserved itself in the subconscious and the imaginary until it was ripe to let itself out inform of Jazz, highlife, Palm wine music, Funk and eventually Afrobeat.
This episode aims to discuss the legacy of Tony Allen from a perspective which takes into account his contribution towards the preservation and dissemination of Afrobeat.
Joining Emeka Okereke (host) through a phone call is Jahman Anikulapo. He is a reputable name in the culture industry in Nigeria. He has been an arts and culture journalist since 1987. But in between, he is a theatre director, producer, and manager of numerous cultural projects and platforms. He is well conversant with the work and legacy of Fela Kuti, and he knew Tony Allen personally.
They discussed the legacy of Tony Allen given the concerted effort to attach it, and somewhat overshadowing it with, the legacy of Fela Kuti. Their conversation threw light on the achievements of Tony Allen. If Fela Kuti is, rightfully so, the inventor of Afrobeat, Tony Allen – through a consistent, prolific career, boasting a discography of over 70 albums and collaborations – was indispensable in sustaining Afrobeat. That, in and of itself, is a worthy legacy.
No foundation can stand without sustenance. No unique identity (as can be attributed to Afrobeat) can fulfil itself without collaboration outside itself.  Needless to say: it takes many trees to make a forest
It is such broader correlations and historical perspectives that are of utmost importance.
Listen to the podcast on: www.nkapodcast.com/dot
Also available on: Apple Podcast, Spotify, TuneIn and more…
Photo used is by Gavin Rodger