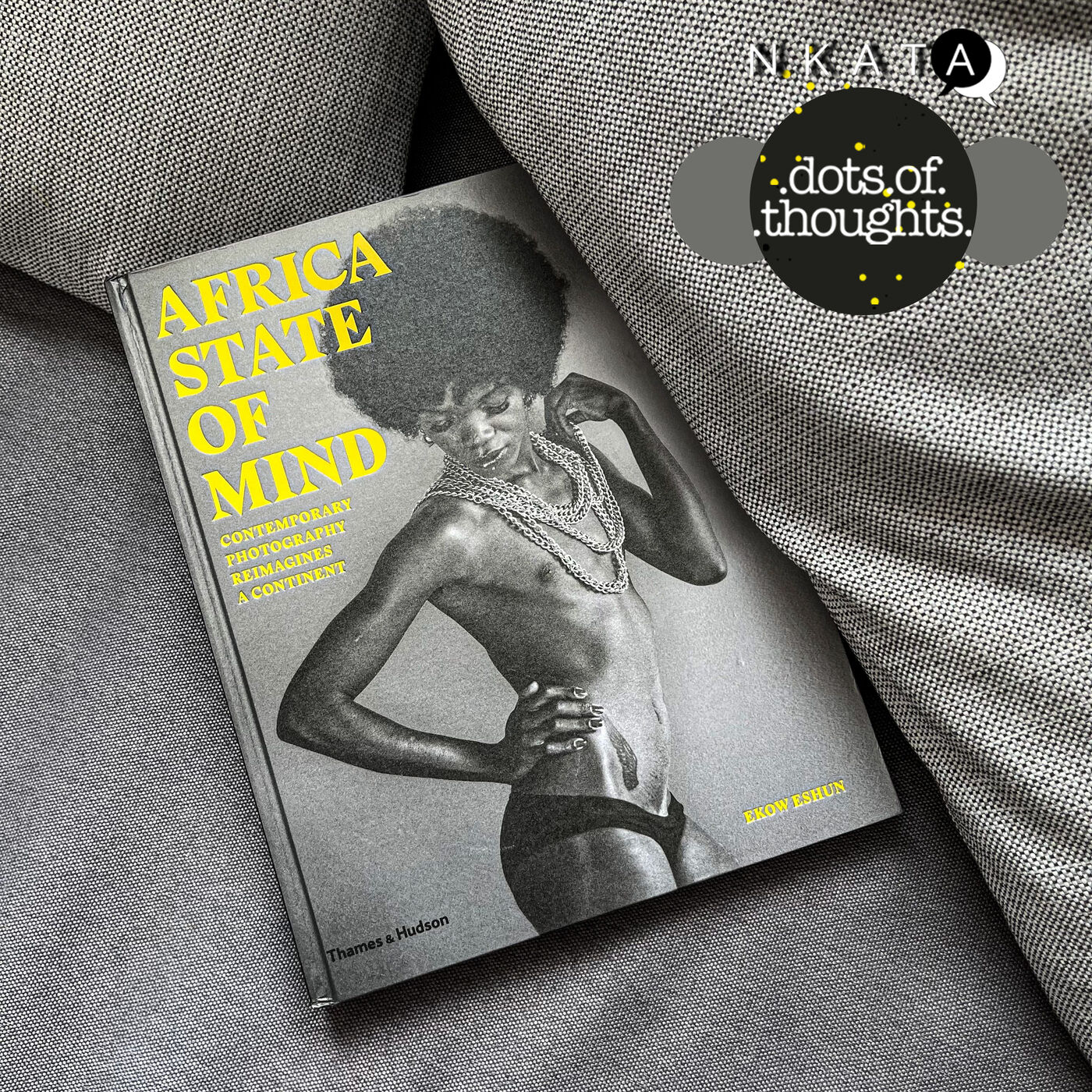 In this episode of Dots of Thoughts Podcast, Emeka Okereke is joined by Ekow Eshun to reflect on the book, "Africa State of Mind" edited by Ekow Eshun and published by Thames & Hudson. The book brings together works from 52 contemporary photographers from Africa.
Fundamental to the book is Ekow Eshun's intention to "explore how contemporary photographers have presented Africanness and Africa as a physiological space as much as a physical space".
The conversation departs from the book's periodical marker: all photographic works were made in the 21st century. It would meander across various topics while touching on conceptual considerations in the works of such photographers as François-Xavier Gbré, Hicham Gardaf, Eric Gyamfi and Lebohang Kganye.
A recurrent point of consensus is that the works included in the book exemplify how today's photographers are articulating the complex narrative of African realities. Not only do their work offer a unique yet critical gaze, but it also rescues the photographic medium from its colonial history and deployment.
"There is no simplicity or singleness to Africanness", Ekow says. One might think that this needn't be said in 2021. This is precisely what this book hopes to achieve: These photographers show that such concerns have become secondary to image-makers of today.
"If we say black is beautiful, it's like these photographers are saying: we must question what beauty means", Emeka adds.
Where are Contemporary photographic practices from the African continent heading or pointing to?
This question brings the podcast conversation towards the end while leaving enough room to account for whatever the future holds.
Use the time stamps to skip to parts of the podcast.
Listen on: https://nkatapodcast.com
Also on: Apple Podcast, Spotify, Google Podcast, Overcast, Deezer and more than ten other podcast platforms.
Host: Emeka Okereke (Barcelona)
Guest: Ekow Eshun (London)
Production: E.O Multimedia
Music: Sir Kupeski DJ.
Supported by Stiftung Kunstfonds Germany
Created during the Research Residency Program at The Over | Pol & Grace Barcelona

Support the show (https://www.patreon.com/nkatapodcast)