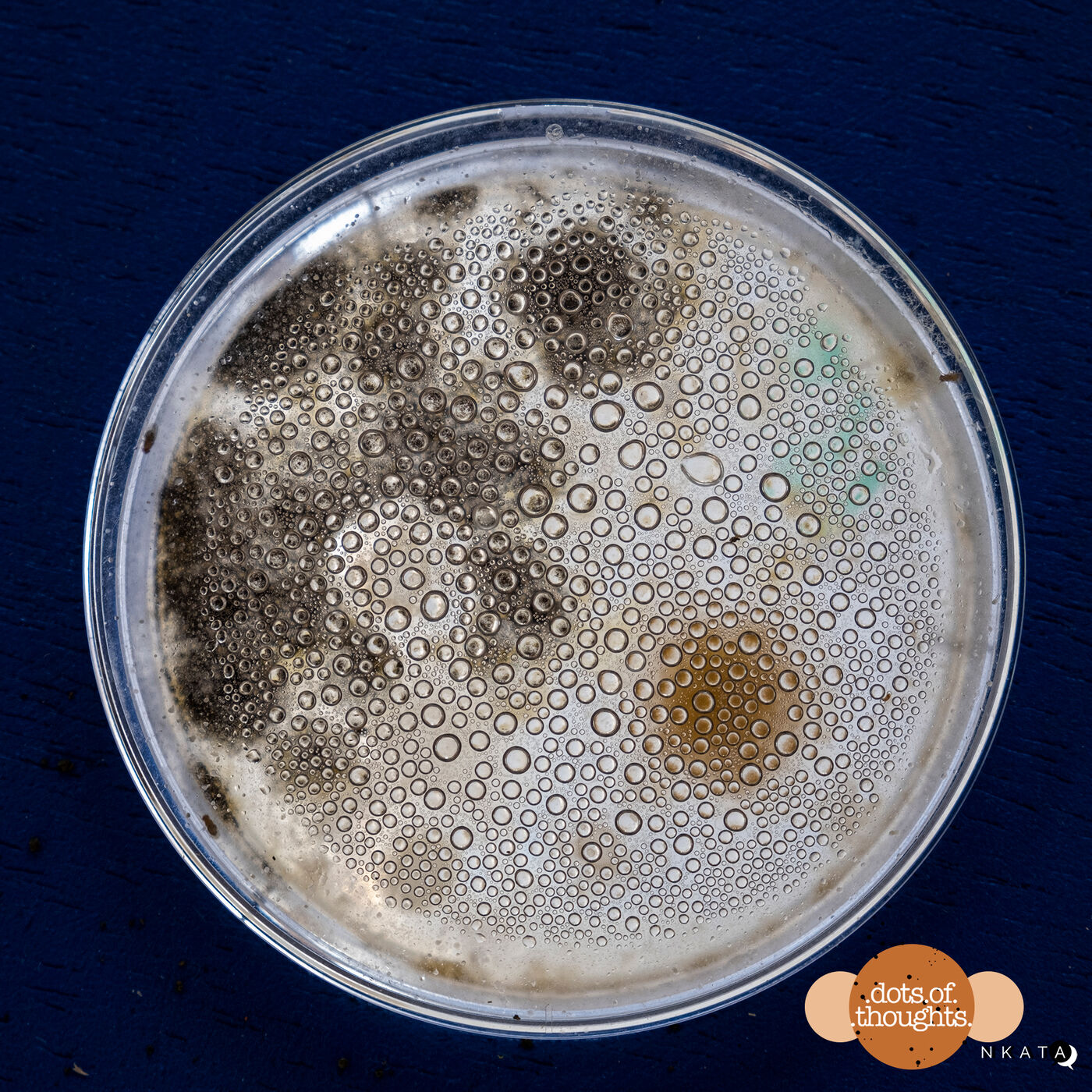 Eric Gyamfi (1990, Ghana) is a visual artist working with and within photography. This podcast conversation was induced by the inclusion of his work in the book, Africa State of Mind: Contemporary Photography Re-imagines A Continent "by Ekow Eshun. Rightfully so, the conversation build's on Eshun's central premise of focusing on photographers/works that fall within the 21st-century timeframe. Eric Gyamfi's work, although beautifully photogenic, accounts for processes outside and beyond the frame. He considers the photographic medium as a space to be unravelled. Thus when, in the podcast, he says "beyond wanting to represent something, I have been more interested in what a photograph is composed of", he offers what is invariably an accessible entry point into his fundamental approach to the medium. This assertion cuts through his various bodies of work from, "Just Like Us" (published in "Africa State of Mind") to his recent work titled "The things that are left hanging, in the air like a rumour".
If Time is an indispensable component of photography, Gyamfi seems to be preoccupied with how space, materiality, organisms and human interactions collude to give rise to the techno-chemical reaction which becomes the photograph. "How can I organise a place (or space) as if it was a photograph?" is the question underlining his recent body of work. Yet what is unique to space if not an articulation of the crossroads between past, present and the future? What is referenced here is photography's ability to make an event out of disparate and dispersed information, across time, some of which elude the grasp of known history and "hanging in the air like a rumour".
It is one thing to speak of a life-giving process and another to know how to bring such disposition into one's artistic practice. When Gyamfi speaks of the intriguing possibility of non-human entities—enzymes, algae, bacteria—participating in his photosynthetic photographic process, my mind wanders off to many tangents of radiant connections between us and our world. I would think, for instance, of how allowing oneself to be preoccupied with such "little things", as he called it, about the co-habitative nature of our world, helps our grasp of how seriously damaged our world has become. Another example comes to mind: John Akomfrah's "Vertigo Sea" is a large scale, yet grisly, counterpart of Eric Gyamfi's thoughts. I can't help but think of these two references side by side. The former humanising us for a better appraisal of the latter.
The podcast conversation has a lot more to offer. Especially where it underscores the much needful conversation between two photographers separated by a decade, which, if weighed against the eventfulness of the century so far, is not a mere one.
Towards the end of the podcast, Eric Gyamfi pays homage to artists and photographers—Nii Obudai, Akinbode Akinbiyi, Uche Okpa Iroha, Ibrahim Mahama, and more— without whom we wouldn't be the sort of artist and thinker he is today.
Host: Emeka Okereke (Berlin)
Guest: Eric Gyamfi (Accra)
Text: Emeka Okereke
Production: E.O Multimedia/Atelier E.K Okereke
Artwork(s): Eric Gyamfi
Design: E.O Multimedia
Music: Epidemic Sounds
This Project is supported by the Stiftung Kunstfonds Germany.
Support the show (https://www.patreon.com/nkatapodcast)